We are so excited here at COW to have our new 'In house chef' Adi on board... COW Catering is taking on a new level for 2017! Here's some of the amazing food he created for a recent 21st Birthday Party!
The event began with these beautiful canapés...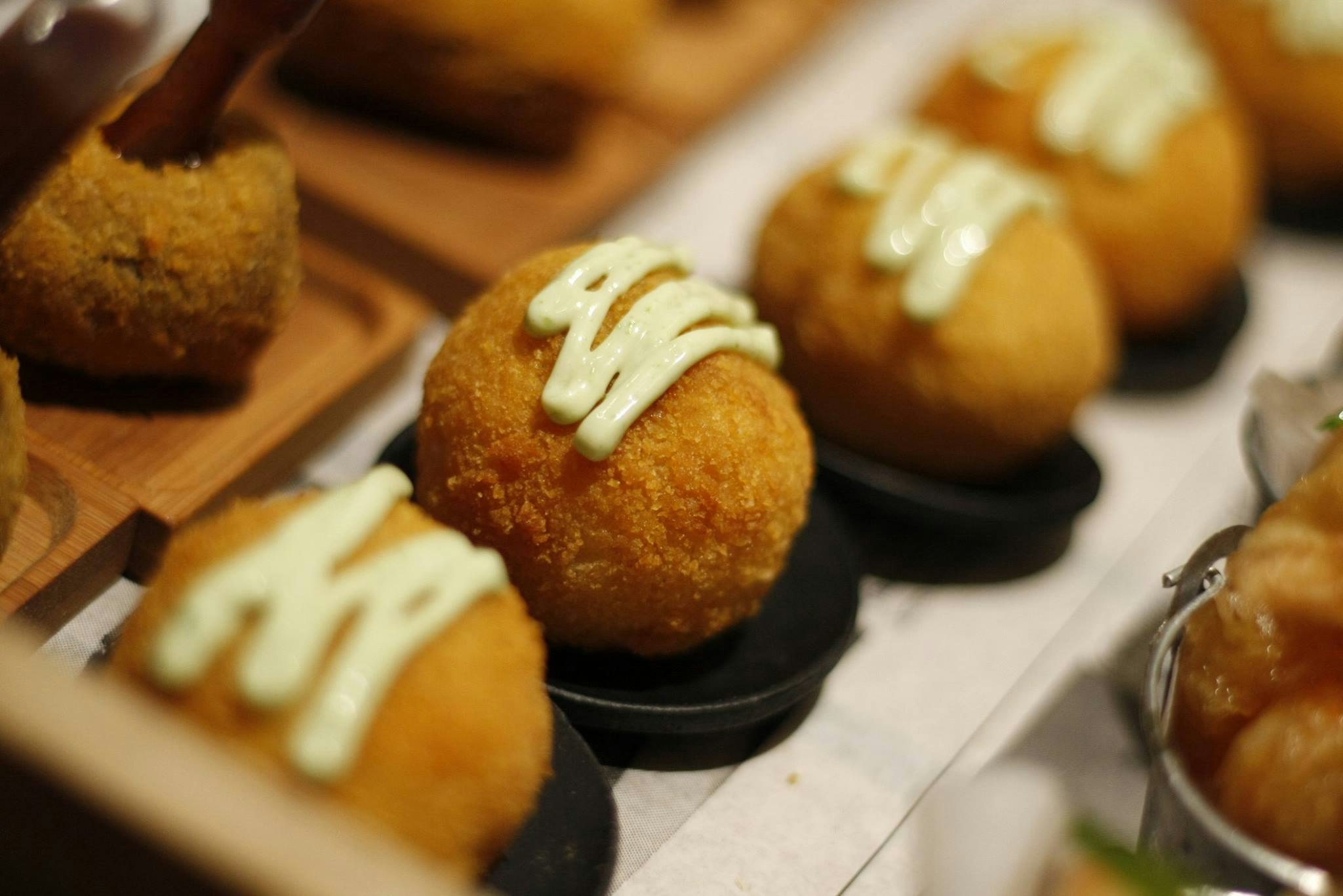 Tomato & Mozzarella Arancini with Basil Mayonnaise.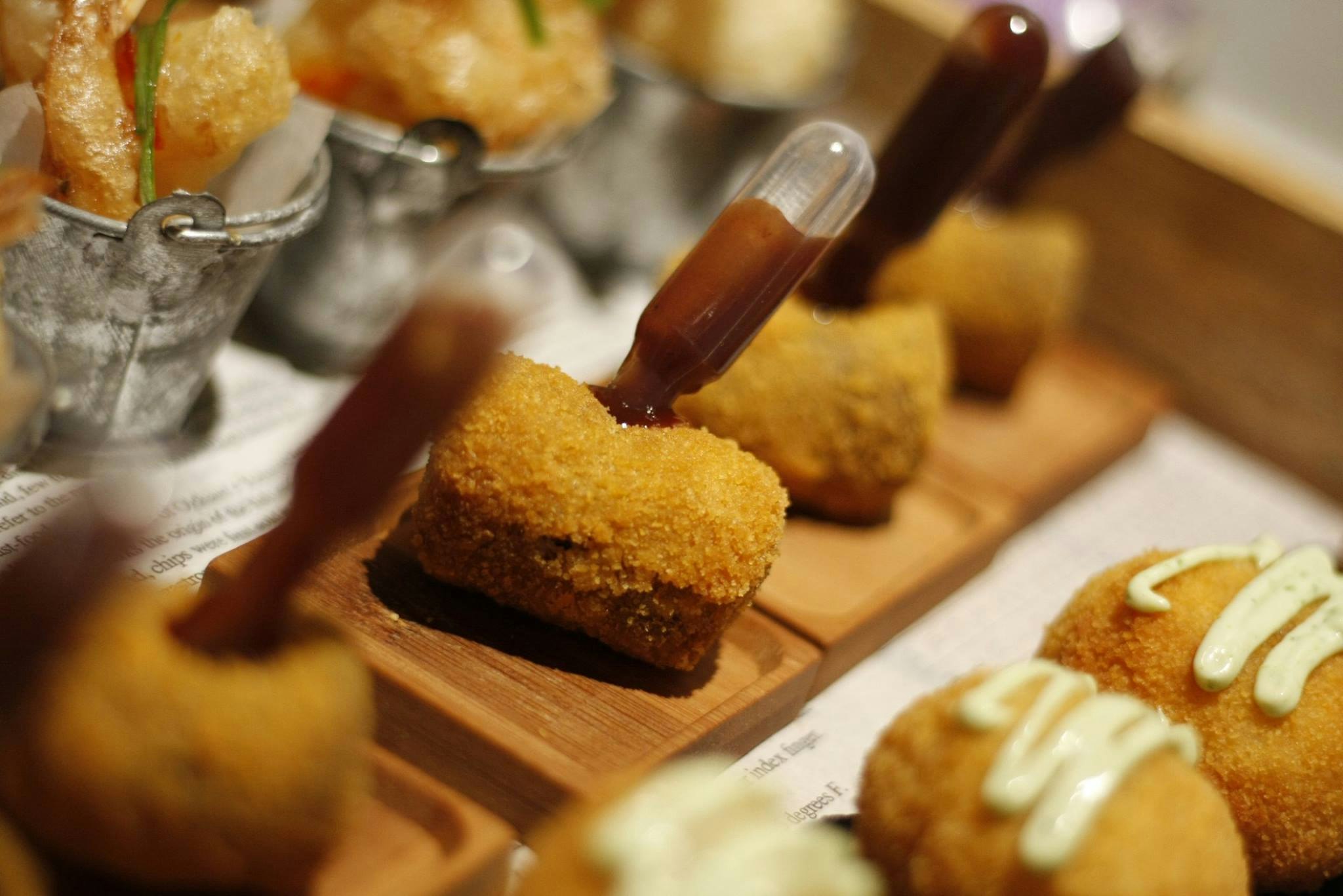 Short Rib Croquettes with Barbecue Sauce.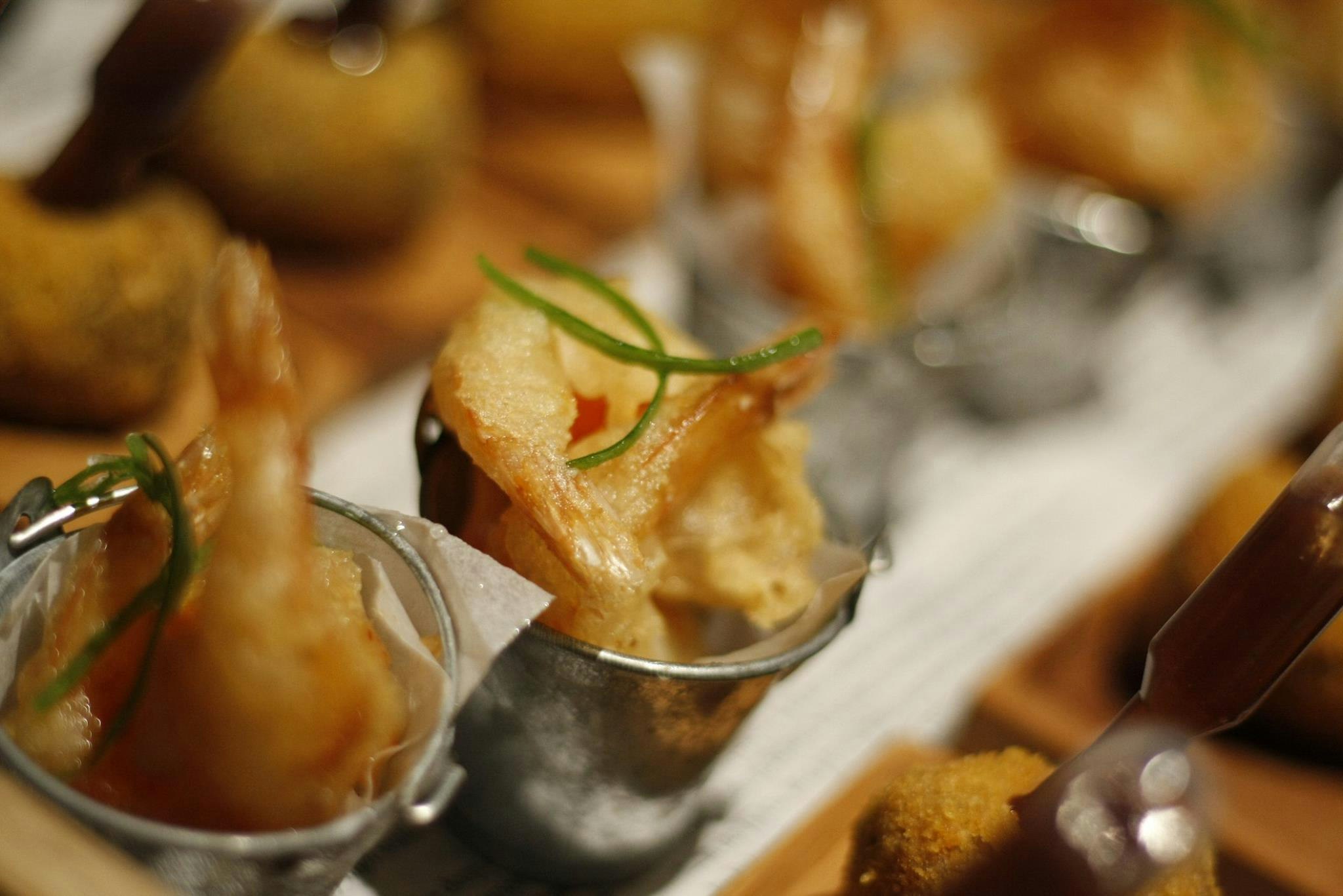 ...and last but not least, Sweet Chilli Prawn Tempura.
For mains we served a range of Bowl Food.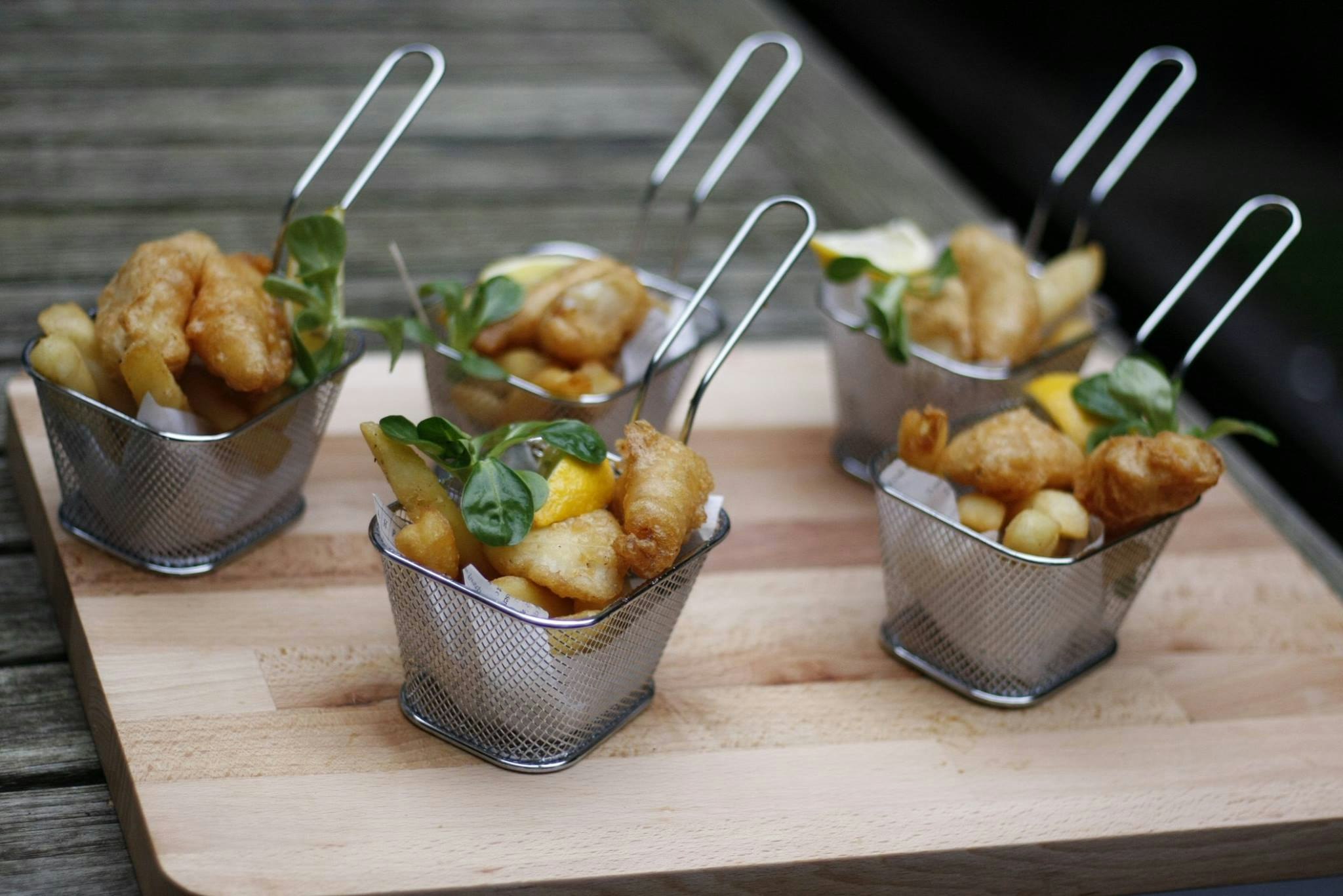 We LOVE these mini fish and chips portions served in frying baskets.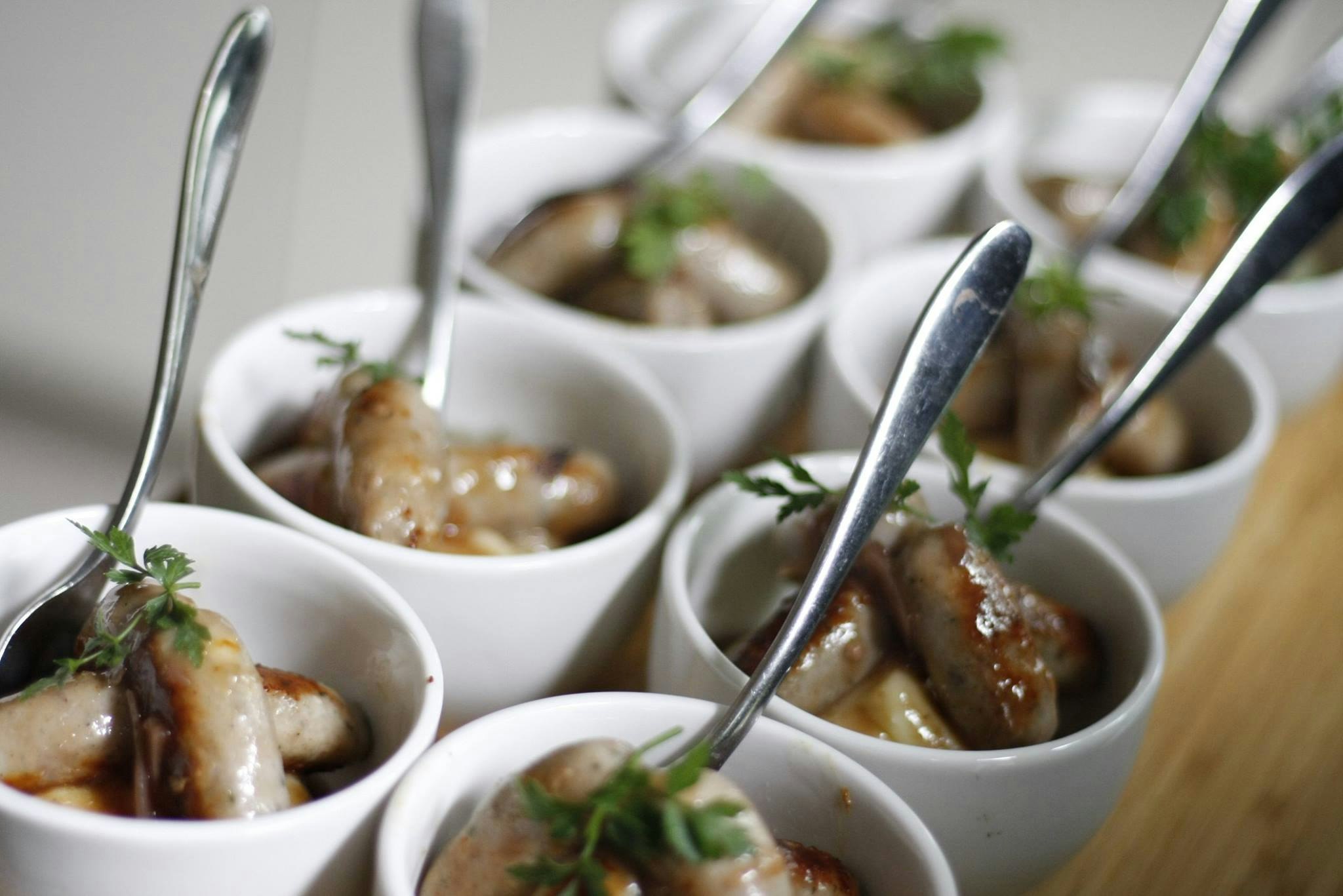 Who can resist these bangers and mash? Here at COW we would never refuse anything in miniature!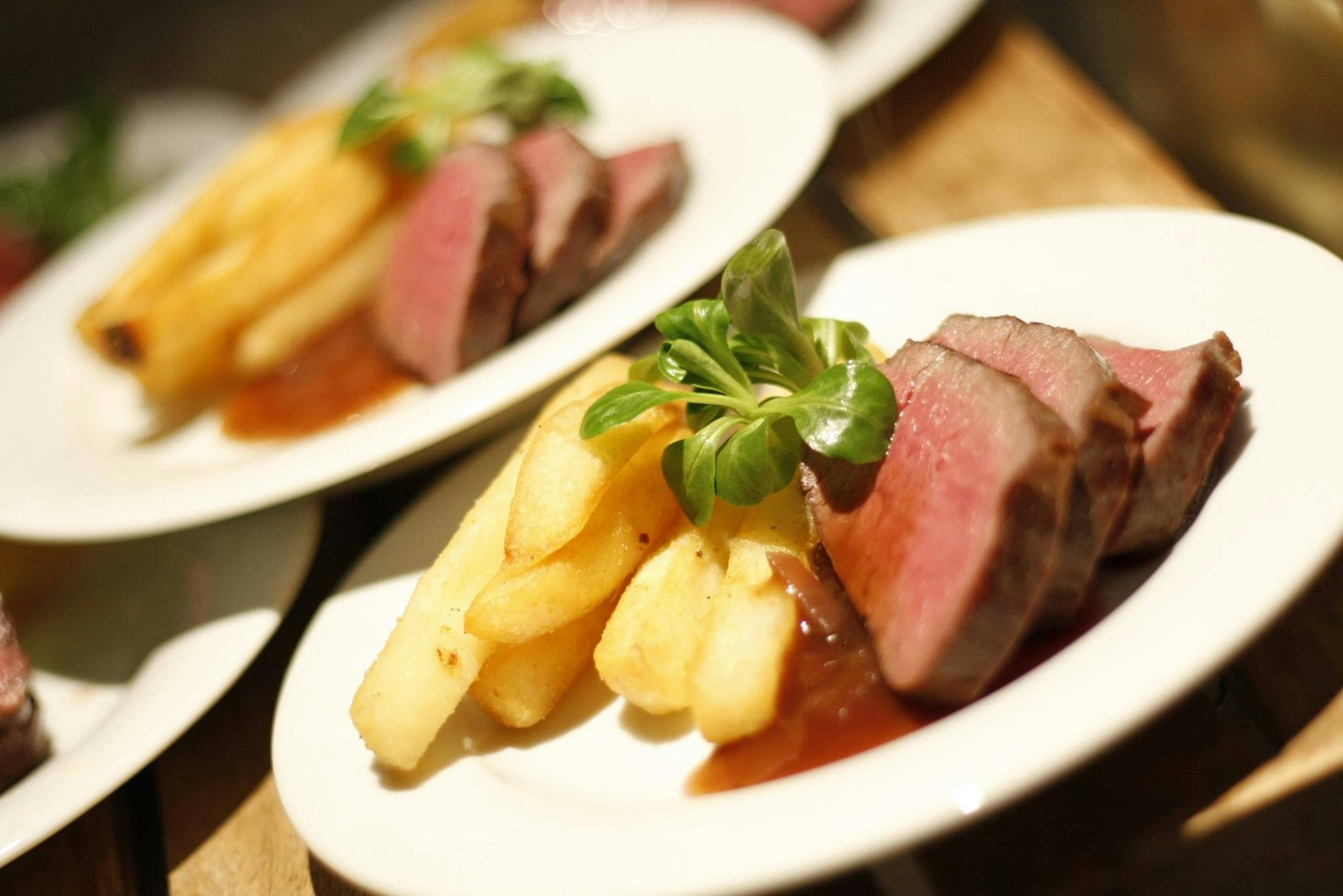 You can't go wrong with a classic Steak and Chips... a clear favourite among our guests.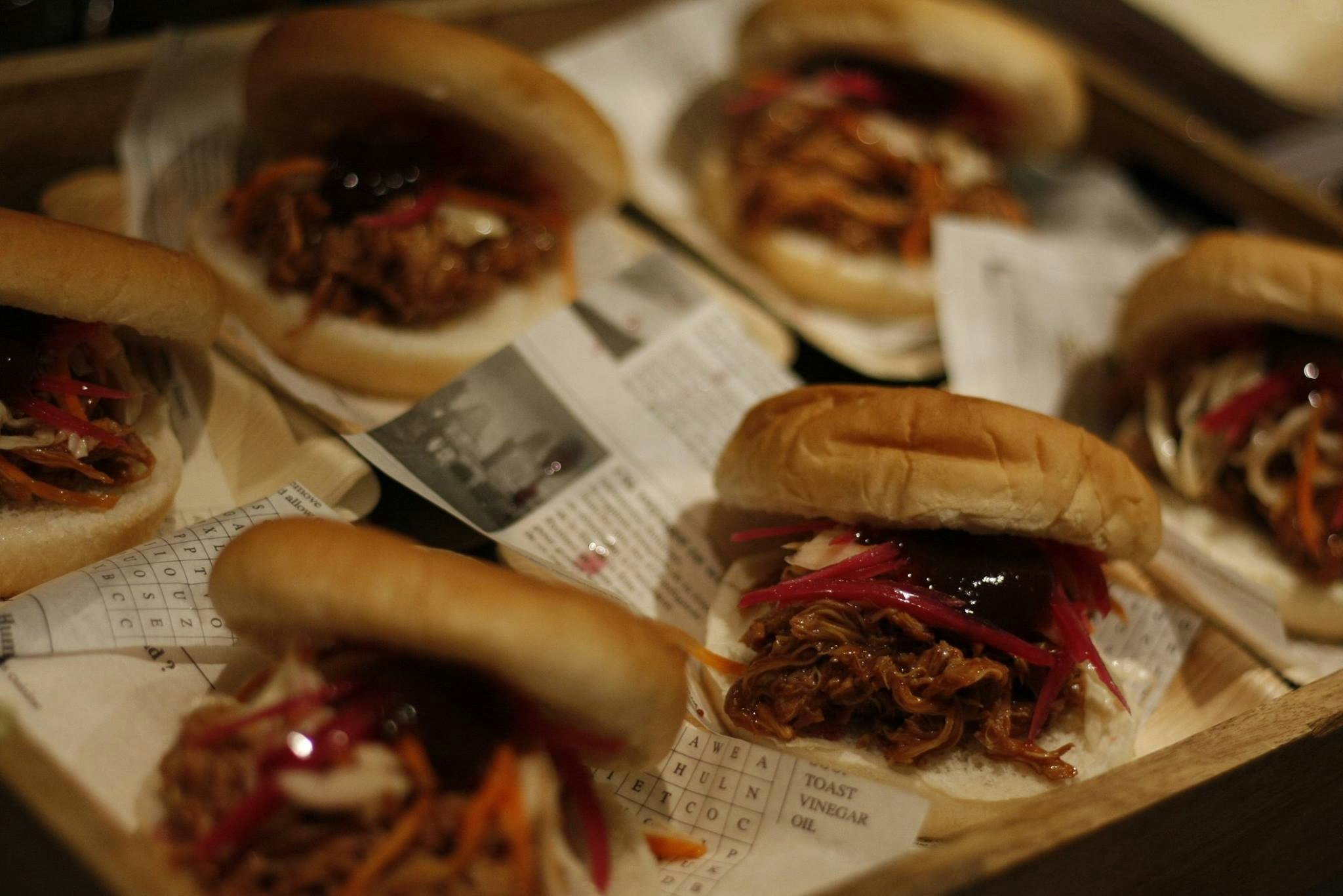 Lastly, our Pulled Chicken Sandwich, served on Newspaper.
If these pictures haven't made you hungry we don't know what will... we're salivating just writing about them!