Don't underestimate the power of a well dressed table. It can brighten up a party, help establish a theme, as well as being a great conversation starter. Here are some of our favourite tables from our past events!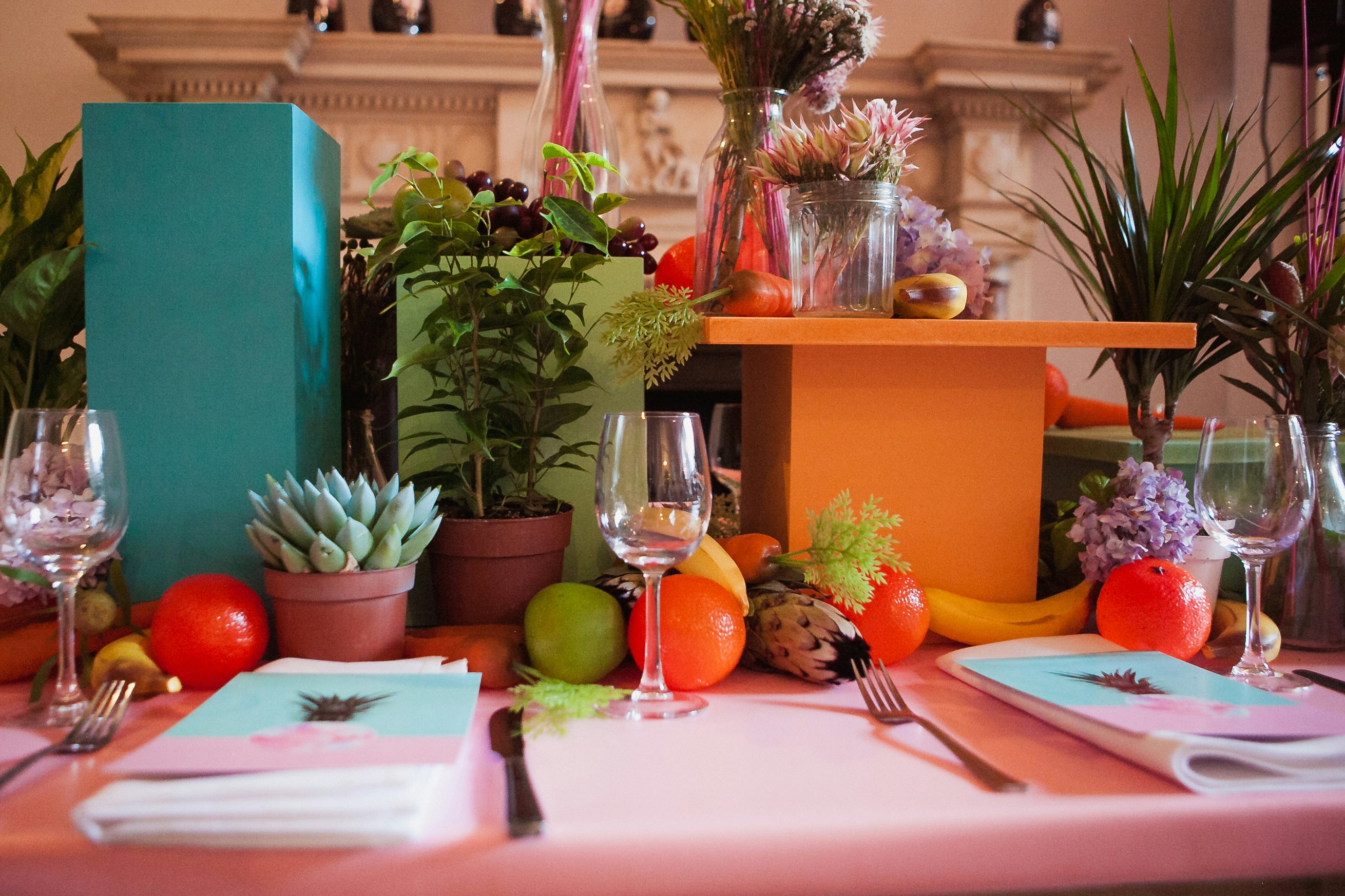 We used block colours, flowers and fake fruit to create this beautiful, eye catching and feminine table spread.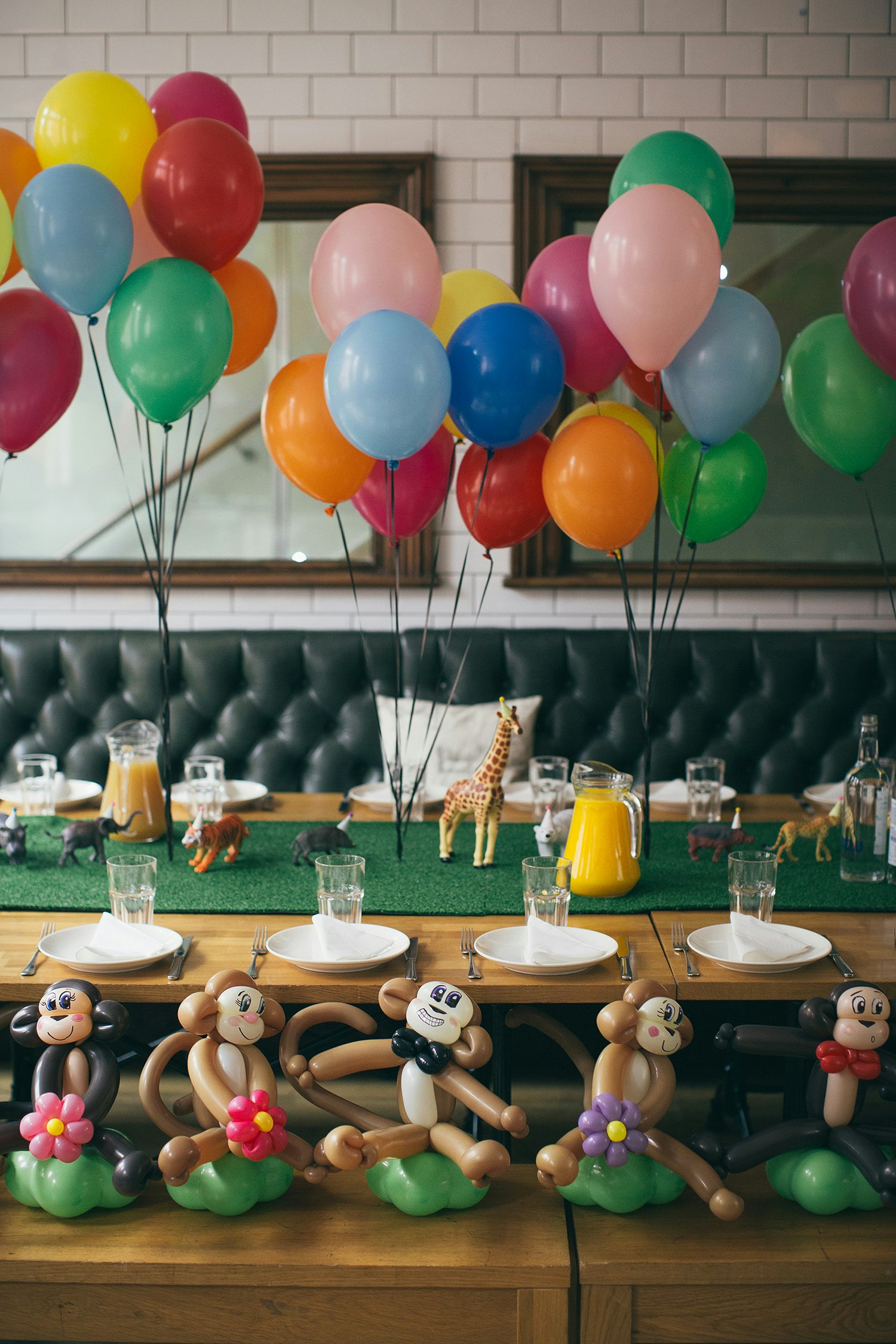 Balloons, plastic animals and orange juice will add a smile to any kids face!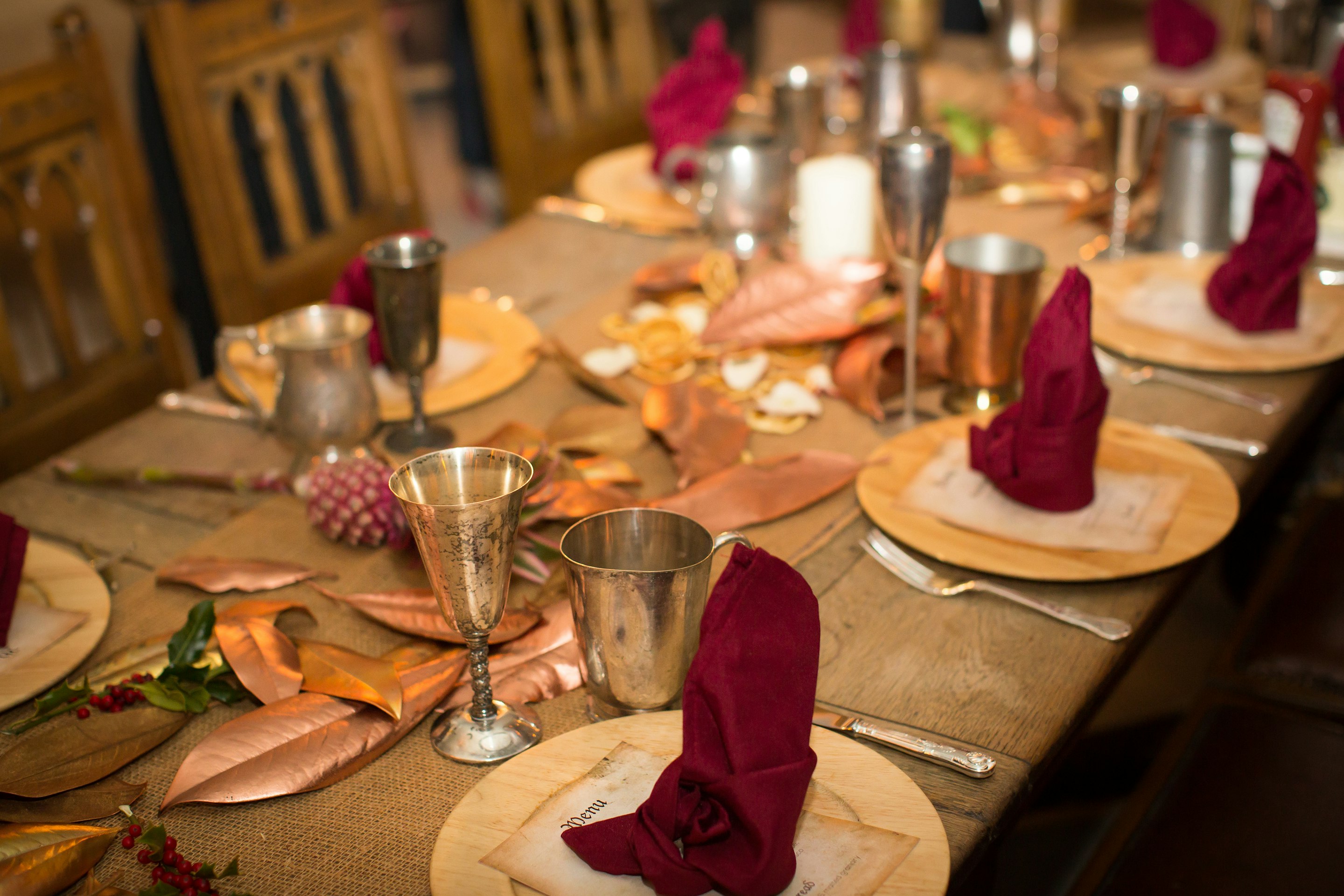 We took this table back in time by using wooden plates, metal cups and gold painted leaves.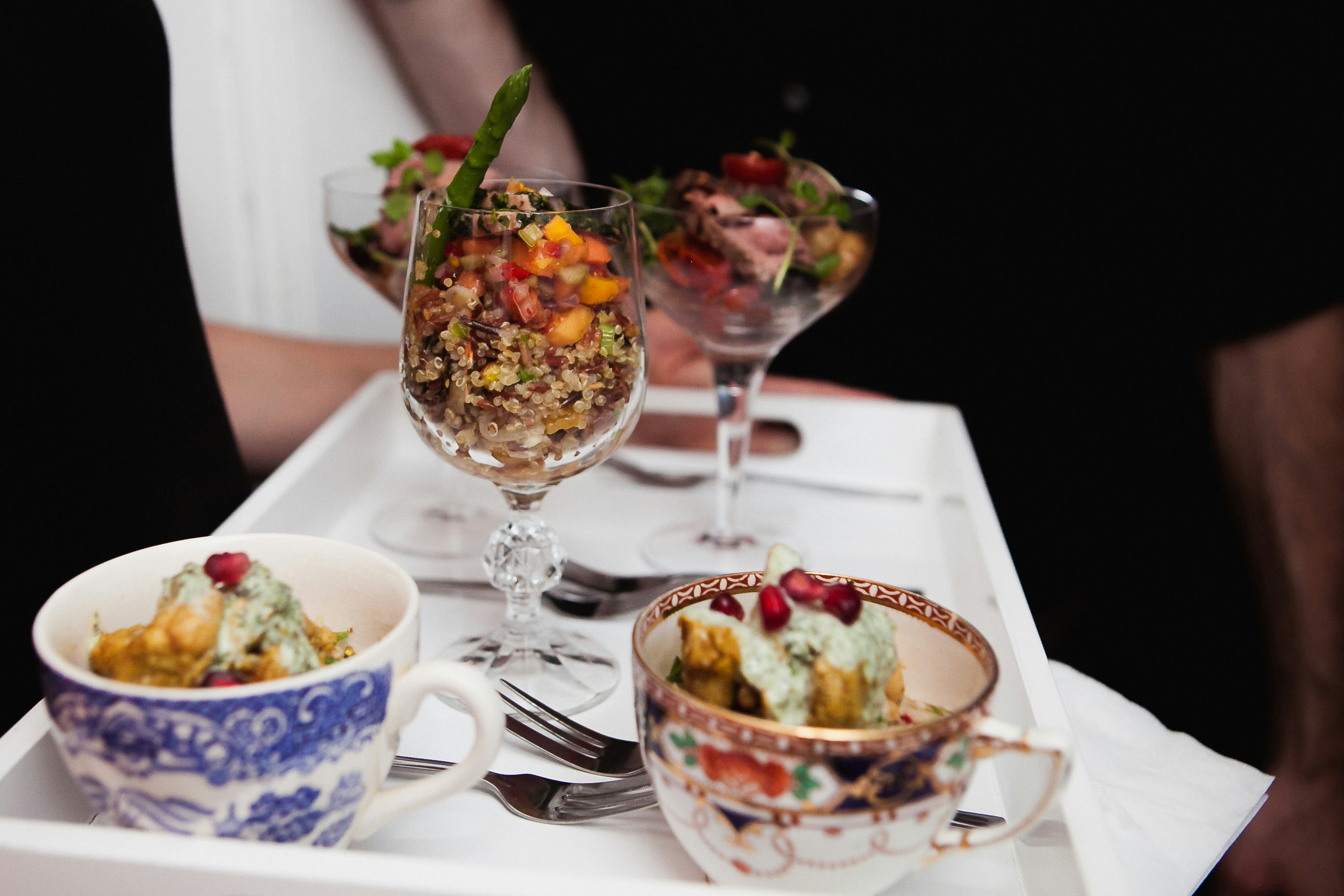 Add some quirkiness to you party by serving food in tea cups and champagne glasses!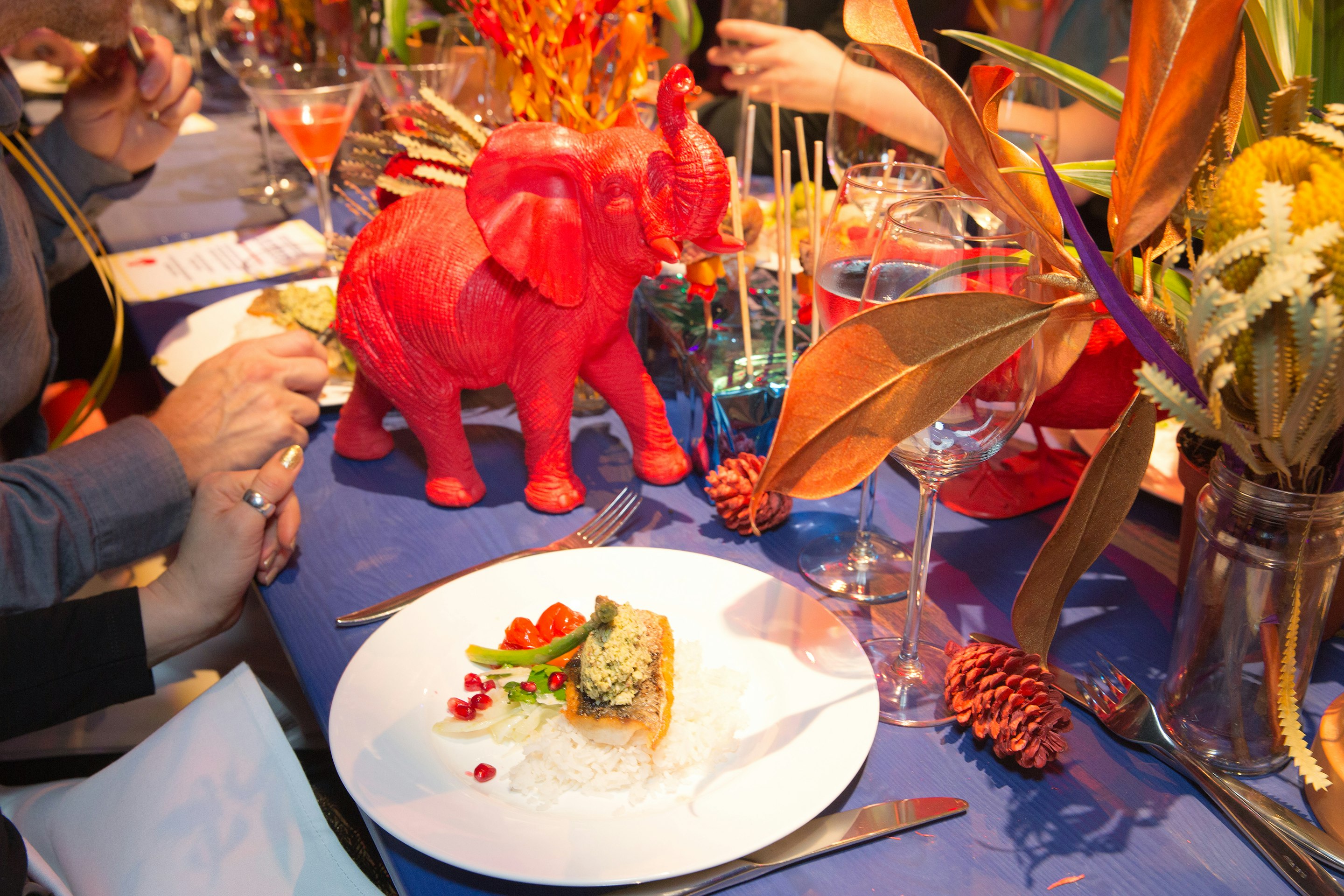 And why shouldn't plastic animals work well for grown up parties too!